The importance of NON-GMO plus Aluminum-Free, Sulfate-Free, and Paraben-Free Products in your life"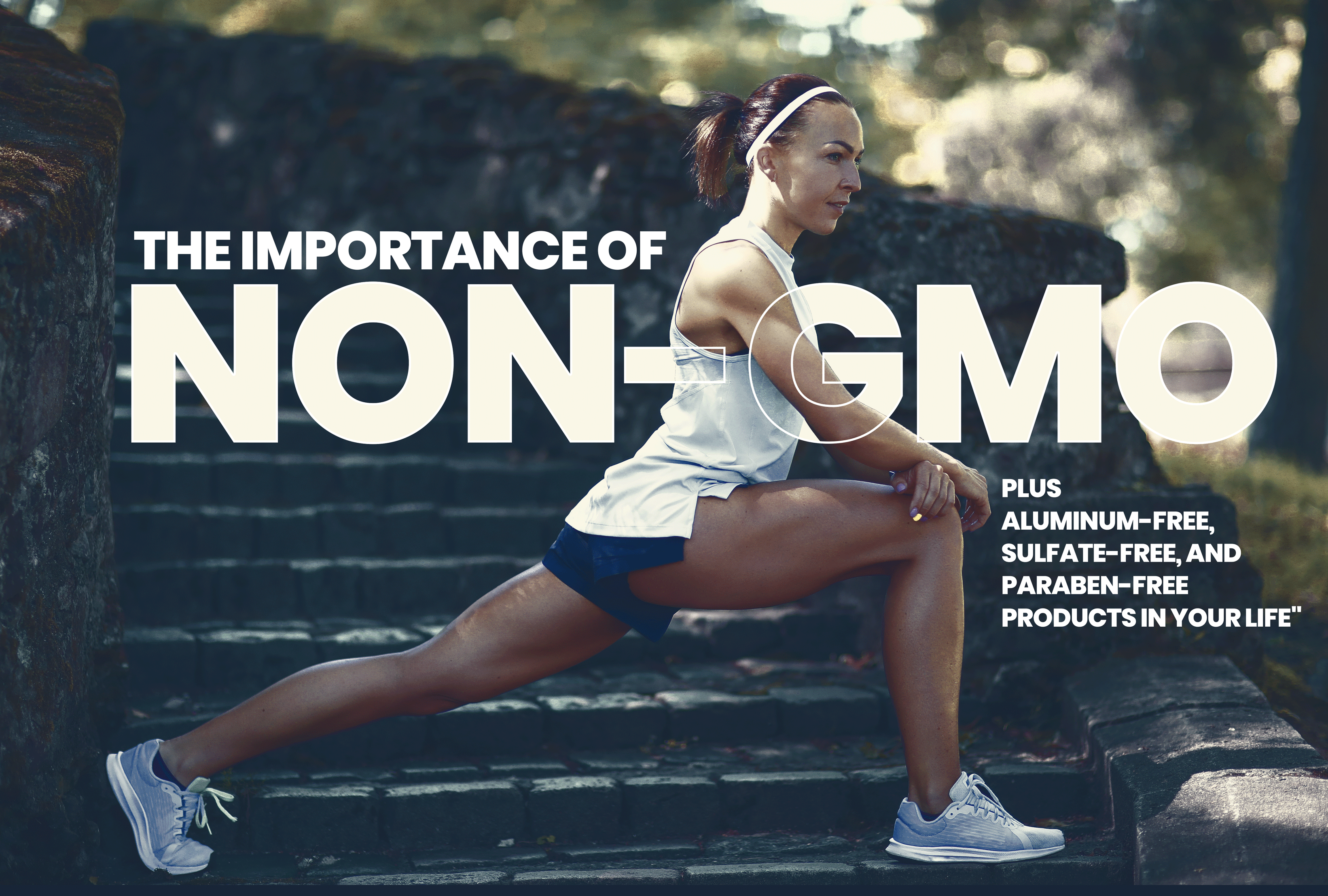 NON GMO Products: The Significance of All-Natural Ingredients
NON GMO refers to products that do not contain genetically modified organisms (GMO). These organisms have been genetically altered in a laboratory, and their use in food and body products has raised concerns. NON GMO products focus on natural ingredients and transparency in their sourcing. Athlon Rub, with its emphasis on natural ingredients, provides a safe and reliable option for sports enthusiasts to use confidently.
Contraindications: GMOs have raised concerns regarding potential negative health effects, such as allergies, gastrointestinal problems, and environmental risks due to the release of GMOs into nature. Choosing NON GMO products is an important precaution to avoid these risks.
Aluminum-Free: Protecting Your Skin and Health
Concerns about the effects of aluminum in antiperspirants and deodorants have led many people to seek aluminum-free alternatives. Aluminum has been linked to health issues, and thus, the removal of this ingredient is a conscious choice to care for your skin and overall well-being. Athlon Rub, being aluminum-free, offers muscle relief without worries.
Contraindications: Aluminum has been associated with an increased risk of neurodegenerative diseases, such as Alzheimer's, and has been researched for its potential impact on the endocrine system. Avoiding products with aluminum can reduce these risks.
Sulfate-Free: Gentle on Your Skin
Sulfates, often found in personal care products like shampoos and shower gels, can be harsh on the skin and hair. Opting for sulfate-free products can enhance the health and appearance of your skin. Athlon Rub, with its gentle formula, is an ideal choice for those seeking muscle relief without harmful sulfates.
Contraindications: Sulfates can cause dryness, irritation, and allergic reactions on the skin. Additionally, they can strip natural oils from the skin and hair, leading to dryness and damage.
Paraben-Free: Bidding Farewell to Synthetic Preservatives
Parabens are synthetic preservatives used in many cosmetics and personal care products, but their safety has been questioned due to their potential hormonal disruption. Paraben-free products offer a safer alternative. Athlon Rub, free of parabens, cares for your muscles without compromising your health.
Contraindications: Parabens have 5been investigated for their potential to interfere with the endocrine system and have been linked to hormonal problems and breast cancer. Avoiding products with parabens can reduce these risks.


Athlon Rub: More Than Just Muscle Relief
Athlon Rub not only stands out for what it DOESN'T contain, but also for what it DOES. This sports liniment is designed to provide effective and fast relief for muscle and joint pains, allowing you to maintain an active and healthy lifestyle. Its natural, controversy-free formula makes it a smart choice for those looking out for their body's best interests.
Key Benefits of Athlon Rub:
Quick Relief: Athlon Rub is easily absorbed, delivering relief where you need it most.
Natural Ingredients: Its natural ingredient-based formula promotes healthy recovery.
Quality Certifications: The NON GMO certification and the absence of aluminum, sulfates, and parabens reinforce its commitment to health and well-being. * Athlon Rub is also Informed Choice certified after passing tests for not having banned substances.
Suitable for Everyone: Athlon Rub is suitable for athletes, fitness enthusiasts, and anyone seeking quality muscle relief.
When it comes to body care and sports-related products, choosing NON GMO, aluminum-free, sulfate-free, and paraben-free products is a wise decision to safeguard your health and well-being. Athlon Rub, with its natural formula and quality certifications, stands out as an option that not only relieves but also cares. Discover Athlon Rub and experience the difference in your muscle well-being today!